The weeks following are important for making changes and tweaks to your belief system, attitude towards living your life, and the principles under which you live so that goals are more realizable and workable, fulfilling you in the long term. This emphasis occurs in the sign of Capricorn, after all -- a sign that has its eye on what matters in the long term -- and to reap its rewards, you pretty much have to think like a Capricorn regarding learning, sharing, and life experience right now.
Supporting your goals are Mars and Jupiter in your partnership sector. This means others are in active focus this month and beyond and that they have a lot to share with you.
You're likely to feel you have someone on your side during this period. There can be rewarding travel, education, or publishing that positively impacts a current relationship or that brings a new connection into your life.
This can be an essential time for purging some of the beliefs or attitudes that no longer work for you or that have been holding you back, and this process may be prompted or motivated by a person in your life or a relationship itself.
A change in the routine will refresh you, and activities that lead you on different paths are an excellent place to start. Educational interests or travel may be in focus, and new beginnings along these lines can open up now.
This could be a time for meeting people who introduce you to new ideas, concepts, and even lifestyles, and you can feel reinvigorated by a different perspective on your life.
There can be a lot going on in the lives of a partner or good friend now, or they're motivating you to learn, love, and enjoy life more. Problems tend to originate from loose ends from the past at this time.
There can be times when you self-sabotage or pull yourself back from embracing new opportunities due to guilt or fear over unresolved matters. You may even rebel against your own plans perhaps by speaking too quickly about a subject. Ask yourself whether rushing even makes sense right now, because it probably doesn't! As a side note, Uranus will enter your sign in mid-May and then more permanently in March of next year, and you'll finally be free of this tendency.
For now, look for ways to tie up loose ends, especially with those things that are slowing you down or preventing you from growing and thriving. This period is excellent for moving just a little out of your comfort zone and exploring new ideas, people, and experiences.
From January 26th forward and throughout February, you're likely to have a lot happening behind the scenes or inside you with energetic Mars moving through your intimacy sector.
Taurus Daily Horoscope - Thursday, 18th January, 2018
This can serve to rev up your intimate life and a close, deep relationship. While this transit can sometimes stir up some trouble, it's the kind of trouble that leads to resolutions, particularly related to shared money or power.
This can also be a time for taking care of debt or asking for the support you need. A Lunar Eclipse happened in the same area of your solar chart in February , and another the final one will occur in February Any problems brewing in your domestic or personal life are bound to reach a head around this time. Any revelations or drama experienced now can push you to make changes that ultimately bring your life back into balance, particularly if you've been putting too much of yourself into your work and responsibilities.
This can be a wake-up call to reorganize your priorities now. Another eclipse, this time Solar, occurs in mid-February, however, and this one wants you to push forward on career, public, and professional matters.
Any work you've done on straightening out your personal or domestic life in the past two weeks will go a long way to clearing the path for new beginnings related to your work, responsibilities, and reputation.
However, another theme makes itself known in the second half of February, and its focus is on friendship, cooperation, collaboration, and happiness pursuits. Indeed, this is an important period for your career, but you're expanding your interests and connecting with others in meaningful ways as the month progresses.
It's also important to embrace new ideas and technologies in both your personal and professional worlds during this period. The Sun continues to shine its light on your solar ninth house now. This is a cycle in which you seek to expand your experiences and awareness, whether through philosophical thinking, higher education, travel, or simply activities that take you away from your everyday routines.
You may feel a little restless if you don't find ways to explore. It's an excellent period for looking at your life from a different perspective--a broader one--whether you initiate this process or you make contact with others who stimulate you to think about your circumstances differently.
Your energy is strong, open, and friendly right now, you come across well to others, and you are a little bolder and adventurous than usual. From January 20th forward: The Sun illuminates your career and reputation sector.
More than any other time of the year, your focus is drawn to your "place" or standing in the outer world, and your reputation.
This is the time when you are more interested in, and focused on, accomplishing something important. Your competency is something that you are especially sensitive to during this cycle. You want to shine. Your vision is practical right now, and you want to see tangible results for your efforts.
More contact with authority figures is likely during this period. Recognition is likely to come your way whether you ask for it or not, and the responsibility that comes right along with it! Do what you feel is right, keeping in mind that you are at your most visible during this period in the year. A Lunar Eclipse Occurs on January 31st: A general rule of thumb regarding eclipses is to avoid major decision-making in the week before and after an eclipse.
This is because new information that could change our perspective often is revealed in the week after the eclipse. There is absolutely no need to suspend projects already in progress.
Essentially, it's better to take in right now--to observe and get in touch with feelings.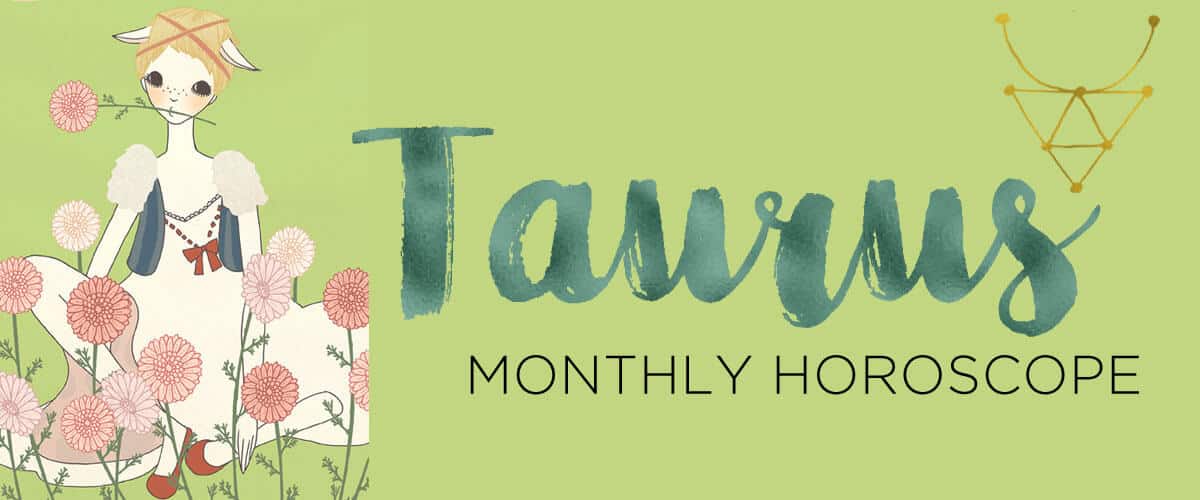 This Lunar Eclipse stimulates your solar fourth house. Surprises surrounding your home, family, and domestic life are in store. Something that has been in hiding or brewing under the surface of things comes to light, or there is a significant fruition or culmination. Your sector of house and home, property, family, parents, and foundations is involved.
This could manifest, for example, as the culmination of a project on the home, an event involving a family member or parent that grabs your complete attention, a flurry of activity in your home that demands attention, and other such possibilities.
Venus continues to grace your solar ninth house. During this cycle, your ideals in love are set high. You might become inspired by a loved one now, or someone might awaken a new perspective or way of thinking in you.
You could also enjoy a trip, or a new adventure of sorts. In fact, you are attracted to anything that is non-routine and fare best when you are reaching out beyond your usual bounds. You might be attracted to people or even objects that are exotic or different in some way during this cycle. It's a good period for personal charm and attractiveness in general.
From January 18th forward: Venus graces your solar tenth house now. During this cycle, you are most charming and well-received on the job. Your responsibility and authority are likeable qualities now, making this a favorable period overall for schmoozing with those in a higher position than you, as well as for negotiations or social activities related to business.
Venus is charming, friendly, and affectionate, and her presence in your career and reputation sector brings social opportunities to your career. When searching for a present for a person born on January 18th, it is good to keep in mind that it is mainly important to make them feel as if they were the center of the Universe. Their energy yearns for admiration and no present for this Capricorn should ever be done bought as if it was a nuisance.
You can also go with a gift that will put the person in the center of attention, and while it might not always be useful, it will put a smile on their face. Confident, strong, influential and brave, a person born on this date is born to be the one, be dominant, heroic, and a true leader.
This is a date for creative masters and those who made a name for themselves as if nothing was ever standing in their way. Misunderstandings could guide them away from the Unity they are here to find.
Capricorn - traits, personality, dates, characteristics and astrological sign information. Capricorn man - information and insights on the Capricorn man.
Capricorn woman - information and insights on the Capricorn woman.
Taurus January 2019 Psychic Tarot Reading
Capricorn compatibility - the compatibility of Capricorn with the other astrological signs in love, sex, relationships and life. Capricorn history - the history of Capricorn and the stories behind it. Capricorn symbol - images and interpretations of the Capricorn symbol and ruler. Zodiac Calendar - Discover what your date of birth tells about your character, motivation and purpose in life.
January 18 Zodiac - Full Horoscope Personality
Additional Information Capricorn - traits, personality, dates, characteristics and astrological sign information. It would be wise to be especially clear when it comes to communicating with partners; or take this time to re-examine issues rather than communicating about them prematurely. All Mercury retrograde cycles particularly affect you in terms of communications with lovers or children, and regarding financial affairs, because Mercury rules these areas of your life.
Your judgment with regards to personal finances Gemini-ruled for you as well as romantic partners and creative endeavors may not be up to par just now, so do avoid "signing on the dotted line". Speculation is not advised during this cycle. Mercury transits your solar seventh house.
Taurus Monthly Horoscope
You tend to weigh the pros and cons of every issue during this cycle, taking into account others' needs as well as your own. Some indecisiveness is possible now, simply because you naturally entertain opposing viewpoints. You have a strong desire to cooperate and communicate with others now.
You feel most comfortable spending time with people on a one-to-one level, or with those with whom you share a personal history. Your own thoughts become clearer through dialogue with others.
You may be doing public relations work, counseling, negotiating, or arbitration during this cycle. There is a lot of emphasis on communications with partners and best friends at this time. You can use the power of words to advise others or to make peace with people in your life.
You are more diplomatic than usual during this transit. From December 12th forward: Mercury transits your solar eighth house. You are more intuitive now than usual, picking up all of the hidden cues from people around you and reading between the lines.
This is an excellent cycle in which to do some financial planning and strategizing. Research is also highly favored. It's also easier for you to approach sensitive, intimate, and personal matters with rationality and logic. As such, this is a great time to open up conversations about topics that normally might cause waves, such as those revolving around the sharing of power, intimacy, and finances.
Mars continues to activate your solar eleventh house. You take a more direct approach to realizing your dreams now, rather than simply hoping and wishing. You might find that you have more energy and enthusiasm for spending time with others, but arguments now may be with or on behalf of friends.
You can be especially effective at encouraging others now, as well as at leading or organizing a group.
pisces horoscope for 16 january 2019.
December 2018 Horoscope: Predictions for Taurus?
january 9 birthdays astrology.
Mars enters Aries.
From December 31st forward: With Mars moving through your solar twelfth house, this is the time to research and reflect upon your goals. It can be a time when past actions catch up with you--and this is not necessarily a bad thing! It could also be a time when much of your energy is channeled into private matters, or when you prefer that others not observe what you are doing.
This is natural--you may just as well do your best work alone for now. Unconscious behavior patterns could influence the way you assert yourself. Some may experience insomnia during this phase, especially if they are not allowing themselves the chance to recoup and if they are not letting their intuition serve them.
Others may enjoy a more active dreaming life this includes day-dreaming , and, if allowed to run free, the imagination can serve them very well, especially with regards to goals and new concepts. See our Time Line Forecast report for a personalized forecast for the year ahead.
Get your unique Personalized Horoscope for the year ahead—over pages long—for a detailed guide to your best days and your most challenging days for attracting love, career success, communication, and more. Know More About Yourself and Others. Try Cafe Astrology's in-depth birth chart reports , relationship reports , future forecasts , and more.
Love outlook for the year ahead. Try Cafe Astrology's in-depth romantic compatibility reports , including the Synastry and Love Ties reports.
Lucky color?
Planetary Row!
astrological houses and their rulers?
See also general trends for Taurus in The Sun energizes your sector of transformation, change, sexuality, personal growth, regeneration, others' money and resources, addictions, and taxes. As a result, this is not the most gregarious of months for you.
You take a step back, focus on intimacy with a partner, or simply retreat a little from the hectic pace of life. This is an excellent time to create a budget or financial plan, or to rid yourself of bad habits that undermine your sense of personal power and self-mastery.
All that is deeply personal comes into focus now. Intimate matters are especially important to you during this cycle. Just how well you are handling your life comes up for inspection. Your self-mastery skills and psychological predisposition matter to you more than usual.
This is the time of year when you are most desirous of change on a deep level. Clearing out psychic "junk" or ridding yourself of bad habits may be part of the picture now. You are more willing than usual to explore life's secrets. This cycle brings greater in-depth understanding and an inclination to delve beneath the surface of matters to get to the bottom of them.
Research uncovers new material that allows you to develop a better overall picture of the year's events. This is an especially introspective cycle during which you have the chance to truly uncover your personal strengths and talents.
On a more practical level, you may be dealing with joint finances and shared resources now more than usual. Venus continues to move through your solar sixth house now. You might find more opportunities to socialize with co-workers, perhaps even meeting a new friend through your work or health routines.
You are likely to bring more tact and diplomacy to your relations with the people you work with now. You may not be as productive as usual during this period, as the focus is more on social relationships and pleasure than on getting the job done. Improving health and vitality through pleasurable activities such as massage might be in focus now.